Home
Urban Transportation of Thessaloniki
Urban Transportation of Thessaloniki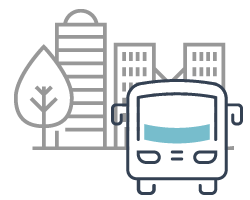 Urban Transportation of Thessaloniki
The Organization of Urban Transportation of Thessaloniki (OASTH) is one of the largest transport organisations in Greece and provides high-quality services while continually striving to improve them.Pre-printed regular tickets may be purchased at OASTH ticket selling booths, at 1000 points of sale throughout the metropolitan area of Thessaloniki, or at ticket vending machines on-board buses (exluded bus lines 50 CULTURAL ROUTE, 01Χ & 01N AIRPORT – INTERCITY BUS TERMINAL)
VISIT ΤΗΕ HISTORICAL AND CULTURAL MOΝUMENTS OF THESSALONIKI WITH OASTH's "CULTURAL" ROUTE No 50
On September 1st, 2009, OASTH launched a special "Cultural Route" (Bus No 50) to make the rich historical and cultural heritage of Thessaloniki more accessible to its citizens and visitors. The bus departs from the White Tower for a 50-minute tour around the city's main historical and cultural monuments. The tour is supported by a telematics based audio-visual material (in Greek and English), as well as by printed leaflets (also in Greek and English and soon in more foreign languages).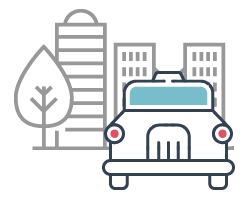 There are approximately 2,000 taxis in Thessaloniki. Taxi rankings are available in many parts of the city and at major entry stations such as the Airport, the Railway Station, the  Intercity Bus Station"Macedonia", the Port, which you will find taxis 24 hours a day.
The color of the taxi in Thessaloniki is dark blue with white sky.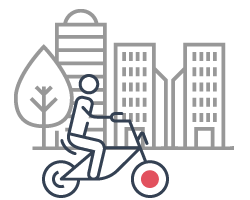 Discover Thessaloniki by cycling! The city tour becomes even more fun through the bicycle path network with special signage!
THESSBIKE is  one of the biggest providers of bike and mobility vehicle  rentals in Greece. THESSBIKE owns and manages Thessaloniki's bike sharing system which has 8 stations and 350 bicycles.
In our fleet apart from common 26" and 28" bicycles we have children bicycles, electric bicycles, family bicycles with 2 and 4 seats and electric mobility scooters.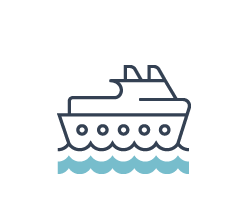 karavakia- Thessaloniki Water Bus
The boats start their ferries from June to offer you one of the most refreshing experiences that Thessaloniki offers! Let yourself relax in the sunshine and the view of the wonderful coastal front of the city and finish your walk with a swim at the nearby beaches of Peraia, Neo Epivates or Agia Triada!  The routes with the stops made by the boats travel  you from Thessaloniki to Kalamaria – Perea – Nei Epivates – Agia Triada.