Τε13Δεκ9:00 πμΗ ΦΙΛΑΡΜΟΝΙΚΗ ΤΟΥ ΔΗΜΟΥ ΣΤΟ ΜΕΓΑΡΟ: THE WIND OF CHRISTMAS SPIRITΔ/ΝΣΗ ΠΟΛΙΤΙΣΜΟΥ & ΤΟΥΡΙΣΜΟΥ & ΚΕΝΤΡΟΥ ΠΟΛΙΤΙΣΜΟΥ ΔΗΜΟΥ ΘΕΣΣΑΛΟΝΙΚΗΣ-Ο.Μ.Μ.Θ.9:00 πμ Μέγαρο Μουσικής Θεσσαλονίκης Φορέας: Διεύθυνση Πολιτισμού και Τουρισμού - Τμήμα Δημοτικών Μουσικών Σχημάτων
Λεπτομέρειες εκδήλωσης

 

Ο ήχος των πνευστών οργάνων αποτελούσε πάντοτε αναπόσπαστο κομμάτι της εορταστικής ατμόσφαιρας των Χριστουγέννων.
Η Φιλαρμονική του Δήμου Θεσσαλονίκης, για 80 και πλέον χρόνια, στέλνει πρώτη το μήνυμα των Χριστουγέννων στην πόλη μας.
Έτσι και φέτος, σας προσκαλεί στο Μέγαρο Μουσικής Θεσσαλονίκης,  την Τετάρτη   13 Δεκεμβρίου 2017   και ώρα 21:00, να στείλουμε μαζί μηνύματα αγάπης, αισιοδοξίας και καλλιτεχνικής συνεργασίας σε όλο τον κόσμο.
Α' Μέρος
Antonin Dvořák: Φινάλε από τη Συμφωνία The New World Symphony
διασ. Warren Barker: Fiddler On The Roof
Giacomo Puccini: O Mio Babbino Caro
Cesar Franck: Panis Angelicus
George Bizet: Carmen Habanera
Β' Μέρος
διασ. Eiji Suzuki: The Merry Widow Selections
Carlos Eleta Almarán: History d'un Amour
(διασκευή Κ. Ζαρίμπας ορχ. Δ. Σιδερίδου)
Stephen Adams: The Holy City
Alan Silvestri & Glen Ballard: Polar Express
Danny Elfman: Nightmare Before Christmas
διασ. Lorenzo Pusceddu: Christmas Medley
---
Βασιλική Βαϊούλη Σοπράνο
Κλεάνθης Ζαρίμπας Διεύθυνση Ορχήστρας
Φιλαρμονική Ορχήστρα Δήμου Θεσσαλονίκης
Ζαρίμπας  Κλεάνθης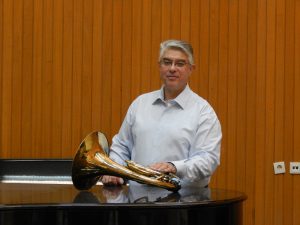 Γεννήθηκε στην Θεσσαλονίκη και είναι απόφοιτος του Κρατικού Ωδείου Θεσσαλονίκης. Σπούδασε πιάνο, κόρνο, ενορχήστρωση και διεύθυνση μπάντας. Συνέχισε τις σπουδές του στην ιδιωτική εκπαίδευση,στα ανώτερα θεωρητικά,την σύνθεση και την βυζαντινή μουσική.
Ο καλλιτεχνικός του δρόμος φωτίσθηκε από τη λάμψη του πατέρα του, οδηγώντας τον να μελετήσει μουσική στη συνέχεια, δίπλα σε παγκόσμια καταξιωμένους σολίστ κι εκπαιδευτικούς του χώρου.
Το ενδιαφέρον και η ενασχόλησή του με το πολιτιστικό μάνατζμεντ, υπήρξαν αρωγοί στην επιτυχή προσπάθειά του να ιδρύσει το 1991 το Αριστοξένειο ωδείο και το 1993 το Πολυάνειο ωδείο Ιεράς Μητροπόλεως Κιλκίς.Το 2001 επιλέχθηκε ως διευθυντής του δημοτικού ωδείου Καλαμαριάς.
Ως κορνίστας εργάσθηκε στην Κρατική ορχήστρα Θεσσαλονίκης, την συμφωνική ορχήστρα και την φιλαρμονική του δήμου Θεσσαλονίκης.Επίσης συνεργάσθηκε με την Εθνική λυρική σκηνή,την τηλεόραση,το ραδιόφωνο και την ορχήστρα της ΕΡΤ.Υπήρξε μέλος του οκτέτου πνευστών Θεσσαλονίκης και άλλων σχημάτων μουσικής δωματίου.
Ως καθηγητής δίδαξε σε πολλά ωδεία της Β.Ελλάδας, οργάνωσε σεμινάρια, συναυλίες , φεστιβάλ και διαγωνισμούς.
Βραβεύθηκε από την Εκκλησία της Ελλάδας ,στο πανελλήνιο φεστιβάλ  " γέφυρες πολιτισμού 2006 " στο Ολυμπιακό ποδηλατοδρόμιο ,για την διάκριση της ορχήστρας ποικίλης μουσικής του Πολυάνειου ωδείου Ι.Μ.Κιλκίς, την οποία δημιούργησε και διεύθυνε.
Διδάσκει κόρνο,ενορχήστρωση και  διεύθυνση μπάντας στο Κρατικό ωδείο Θεσσαλονίκης.
Από το Φεβρουάριο του 2014 είναι αρχιμουσικός στη Φιλαρμονική Ορχήστρα του Δήμου Θεσσαλονίκης.
Βασιλική Βαϊούλη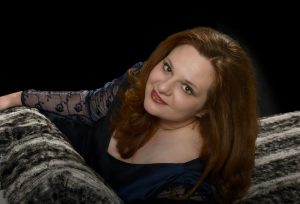 Ξεκίνησε τις μουσικές της σπουδές στο Δημοτικό Ωδείο της Λάρισας από όπου αποφοίτησε από την τάξη ειδικού αρμονίας και την τάξη ακορντεόν. Είναι πτυχιούχος αντίστιξης από την τάξη του κ. Α. Μπαλτά. Συνέχισε τις σπουδές της στο Αριστοτέλειο Πανεπιστήμιο Θεσσαλονίκης στο τμήμα Μουσικών Σπουδών της σχολής Καλών Τεχνών  από όπου αποφοίτησε το 2002. Παράλληλα έκανε σπουδές κλασικού τραγουδιού με τη κ. Βαρβάρα Τσαμπαλή από την τάξη της οποίας αποφοίτησε τον Ιούνιο του 2003 με βαθμό άριστα παμψηφεί και με τιμητική διάκριση εξαιρετικής απόδοσης και επίδοσης. Παρακολούθησε σεμινάρια μονωδίας με διάφορους καθηγητές όπως Κρίστα Λούντβιχ, Γκένα Ντιμιτρόβα, Γκαμπριέλα Ραβάτσι, Κουρτ Έκβιλουτς, Χέλγκα Βάγκνερ, Κώστα Πασχάλη, Άρη Χριστοφέλλη, Μαρούσα Ξυνή, Σπύρο Σακκά κ.α. Τον Μάρτιο του 2000 τραγούδησε ως σολίστ στη 3η συμφωνία του Μ. Θεοδωράκη υπό τη διεύθυνση του συνθέτη κατά την τελετή αναγόρευσής του σε επίτιμο διδάκτορα του Αριστοτελείου Πανεπιστημίου Θεσσαλονίκης. Συμμετείχε σε παραστάσεις όπερας όπως  «Η Ολυμπιάδα των λαών» της Χρύσας Μελισσάρη (α΄παγκόσμια εκτέλεση) «Χένσελ και Γκρέτελ» του Χούμπερντινκ κ.α. Πραγματοποίησε ρεσιτάλ κλασικού τραγουδιού και συμμετείχε ως σολίστ σε συναυλίες διαφόρων ορχηστρών της Ελλάδας όπως Κρατική Ορχήστρα Θεσσαλονίκης, Δημοτική Ορχήστρα Θεσσαλονίκης, Φιλαρμονική Ορχήστρα Θεσσαλονίκης, Συμφωνική Ορχήστρα του Α.Π.Θ. κ.α. Διδάσκει σε σχολεία της πρωτοβάθμιας εκπαίδευσης από τον Μάρτη του 1996 ενώ παραδίδει μαθήματα μονωδίας από το Σεπτέμβρη του 2003.
Τοποθεσία

Μέγαρο Μουσικής Θεσσαλονίκης
Φορέας
Διεύθυνση Πολιτισμού και Τουρισμού - Τμήμα Δημοτικών Μουσικών Σχημάτων